Since I launched Brave Mable on Etsy early last month, I've noticed a strong trend, browsing there and elsewhere, in the re-styling of quotes via graphic design and typography, digitally reproduced as 5x7 prints, or screen printed, hand-pulled, and sold as art, or home decor. Many of the quotes are well known, either attributed or simply familiar, like, "Do Not be Afraid to Fail, Be Afraid Not to Try." And many of them seem to be unattributed quotes said by the creator themselves, like, "I Just Want to Make Beautiful Things Even if Nobody Cares." Whether or not this is art is an argument I'm not making today, because today I see a deeper, more enriching thread beyond what is art? What I see is that a lot people out there are trying to figure out how to be happy. I have known a few folks who seem awfully dead set on remaining miserable, the ever punished victim. But the majority of us are looking for something transcending, or some small crutch to help us get over the hump; a quote to hang on the wall, modern design, easy to read and pleasing to view. 
So I've written about happiness before - it's a lifelong goal, to reach it, to obtain it, to never let it get away again. My personal favorite quote, which I have not seen yet re-purposed into slick digital art (maybe I'll give it a try) is ages old:
 

"Happiness is the meaning and purpose of life, the whole aim and end of human existence."

                                    - Aristotle
In High School the favored quote was:
"If we couldn't laugh we would all go insane."

                                    - Jimmy Buffet
So my tastes have evolved. Or at least my reading material.
Most of us at least began as happy beings. Along about the age of 6, when we begin to grasp the evidence and frequency of disappoints life promises, things start to get hard and challenges only prove greater as we grow older. Our minds are such powerful machines, motherboards to our emotional and physical operating systems. If we did not have memory would we not have misery? Isn't that what the film, "Eternal Sunshine of the Spotless Mind" argues?
Memory aside, I've come to a very simple conclusion, that reality as we "know" it is tenuous at best, subject to change in a millisecond and likely not a hair close to what we believe to be true anyway. Everything about reality boils down to our state of mind: misery, anger, love, happiness.
If you have never watched the documentary film "What the Bleep to We Know?" I highly recommend you do so at your earliest convenience. Watch it twice. It's a little far out, especially the first part of the film, but it attempts to explain the daily implications in this reality and role of quantum physics. It also explains, and this is the point I'm waxing, is that cell receptors correlating between emotions and brain function are trained and re-trainable. In other words, we can train ourselves to be happy.  
We inherently know this, that happiness is obtainable in this reality. Why else would we constantly, even unconsciously, look daily for inspiration, for some private motif we can put in our mind's pocket to have always with us?
And so the market for quotes on art expands. It's hard to knock them, when you get down to the straight motivation. It's all good.
Some of my recent favorites: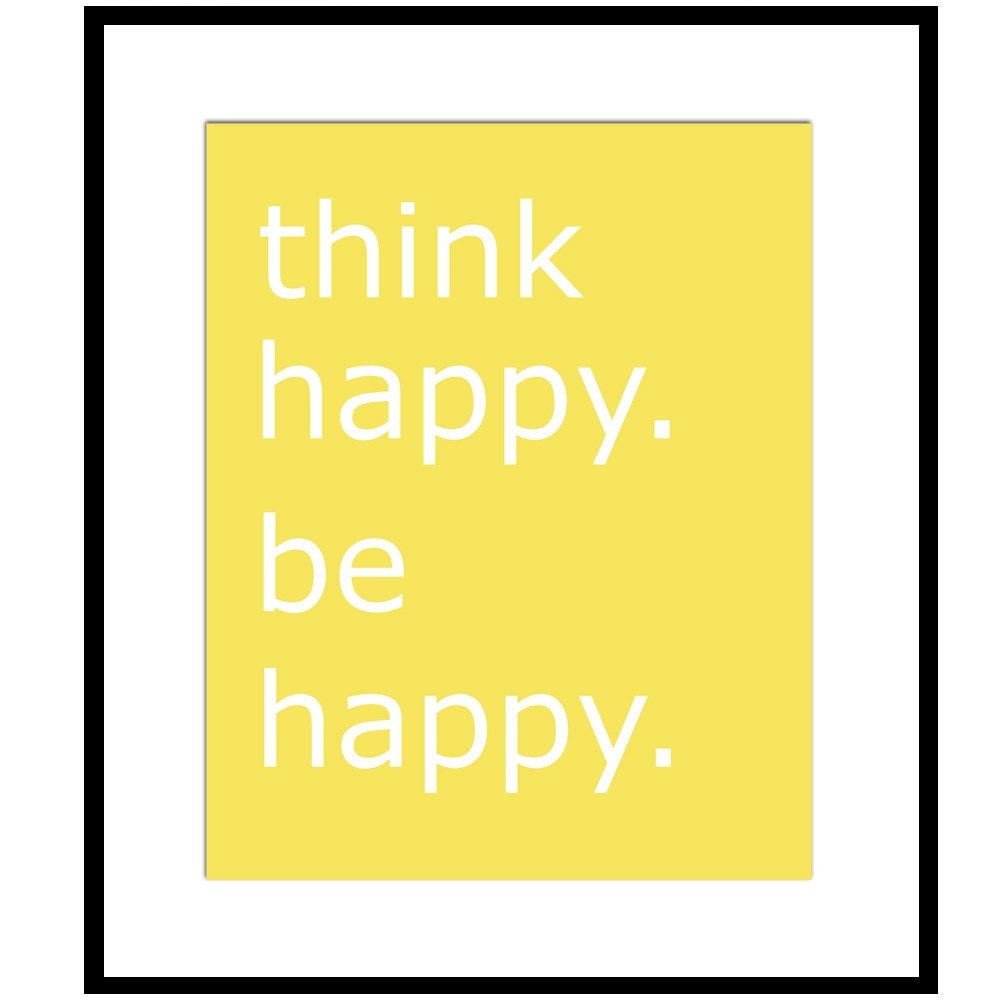 by Tess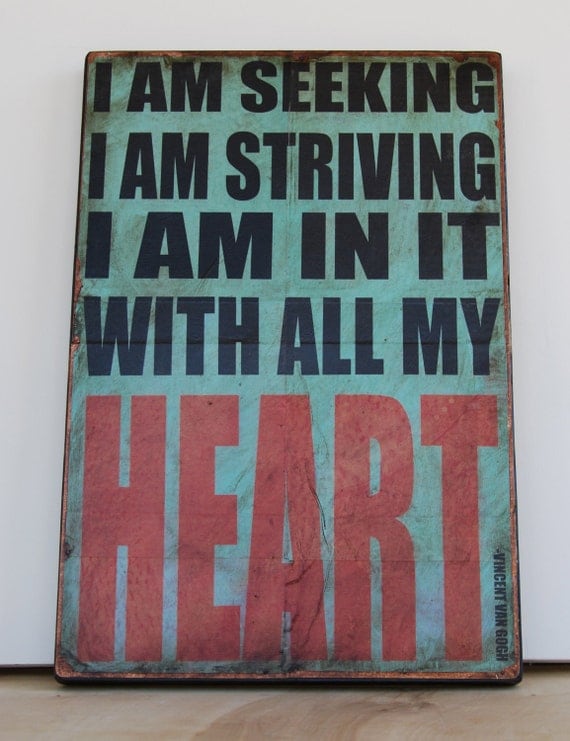 by Emily Rooney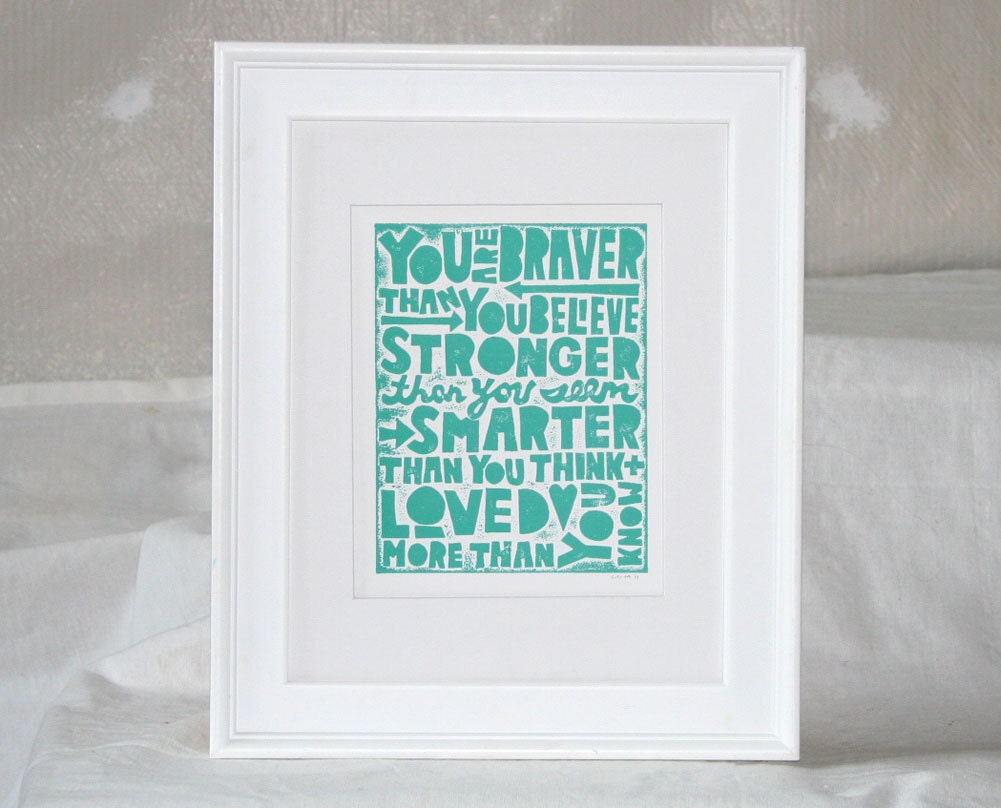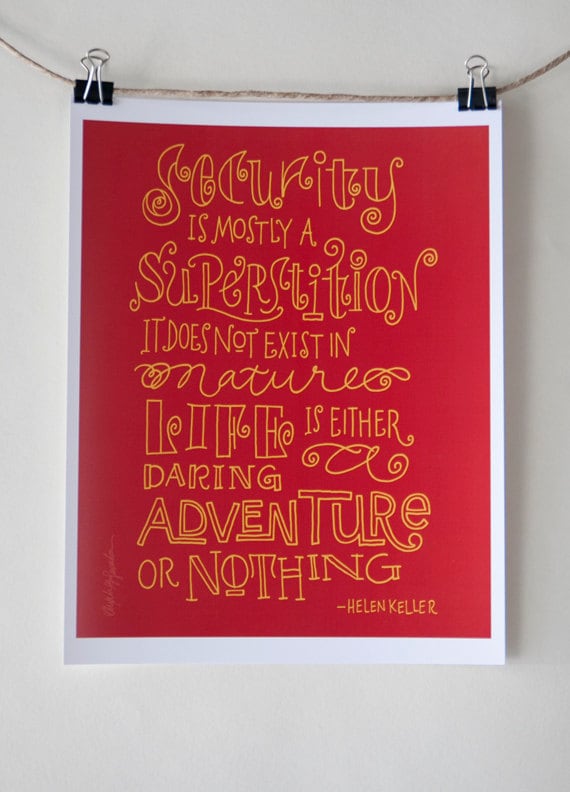 by albee 
And these images, my favorites, and truly inspired as well as inspirational, are from various compilations on the design blog, FromUpNorth.  (some of the images do not fit into this column. Click them to enlarge for better reading.)